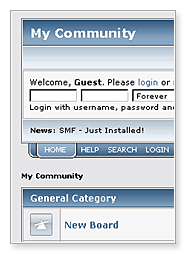 I was just wondering if the pep flag community would be interested in having a forum based website rather than this public style of a blog.
I admit there are some things that should remain exclusive to some of the people who check up this website. So a forum seems the most fitting a place to host our little community :)
I am planning on paying for its own domain name (___.com) and web hosting online. It would be more YOU oriented and there would be private posts for the special users. With a lot more organization and information.
What I would like to request from the community, is to
answer the poll
I have whether to start it up or not, I don't mind paying for it as long as the community is open to contributing to a website that has potential to educate and inform the rest of the community. :D
If enough people say yes, that would mean that there would be lots of moving to a new address with new content, etc. Let me know I really want to make more changes!